CATEGORIES
CONTACT US
Tel: +8613728113481

Fax: +86-769-88734858

Phone:Whatsapp +86-13728113481

Email:jericho@ly-printingmachinery.com sales@ly-printingmachinery.com

Add:Shangsha industry Chang An Town, DongGuan City, GuangDong Province, China.

> Pad printing machine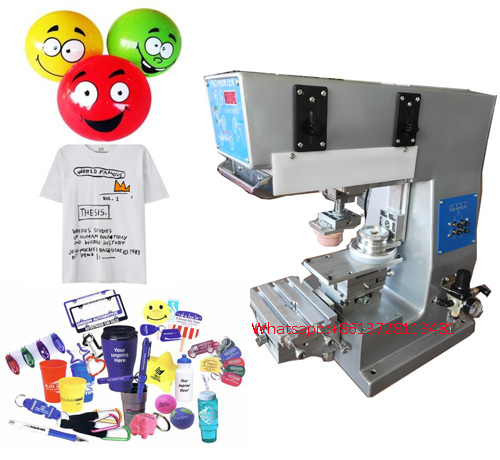 Small Desktop closed Ink Cup Pad Printing Machine
Desktop pad printer
With closed ink cup
Easy operation
printing area:80*90mm
Product description: LY-MP1-Mini100C
PRODUCT INTRODUCTION
Small Desktop closed Ink Cup Pad Printing Machine LY-MP1-Mini100C
This machine is a mini small 1 color pad printer , it is very convinient to move , you can put it on the table and other production line.
LY-MP1-Mini100C is well suitable to pad printing on pens, toys,cap, cups, cosmetic container, gift crafts, ball, mobile phone keypad, computer keyboard, household appliances ect.
It is with closed ink cup, can save 60% ink and 90% thinner comparing with open ink plate.
Desktop pad printer with close ink cup has exterior beautiful, small, easy operateing, high quality, environment friendly /acceptable, competitive price, useful for small products, same as toys, pen, stationery, gift, elc products...
1. Controlled by microprocessor for easy operation.
2. Five-digit auto counter built-in;
3. High intensity coin aluminium machine structure frame;
4. Sealed cup is used for ink covering and store, Keep ink viscidity stabilization and environment clean;
5. Independent pads up/down stroke and speed adjustment;
6. Printing speed adjustable to fulfil various printing requirements;
7. "Inking twice, printing once"for thick ink film;
8. Able to sweep forward/backward without lowering pad to avoid ink drying at intervals
9. SMC cylinder is from Japan
Parameter
1.Model NO: LY-MP1-Mini100C
2.Operation: Pneumatic
3.Printing Colors: 1
4.Plate area: 100*200mm
5.Cup diameter: Φ 90mm
6.Max printing area: 80*90mm
7.Max printing speed: 1700PCS/H
8.Wattage: 220V/ 50HZ-110V/60HZ
9.Machine size: 560*360*600mm(LxWxH)
10.Machine weight:45kg
11.Packing Size:60*37*70CM
12.Gross Weight:55KG
Specifications
1. Model No: LY-MP1-D250C
2. Operation: Pneumatic
3. Printing Colors: 1
4. Max. Printing area: 80*135mm
5. Plate area: 100*250 mm
6.Closed ink cup diameter: 90 mm
7. Max printing speed: 2000PCS/H
8. Wattage: 220V/ 50Hz 110V/60Hz
9. Air pressure: 4-6 Bar
10. Machine size: L750*W480*H600mm
11. Machine weight: 50kg
12. Goss Weight:65KG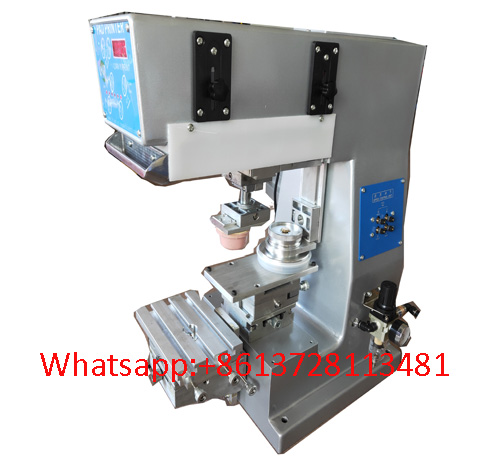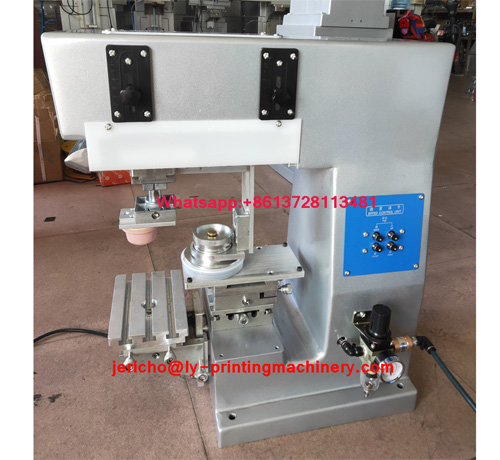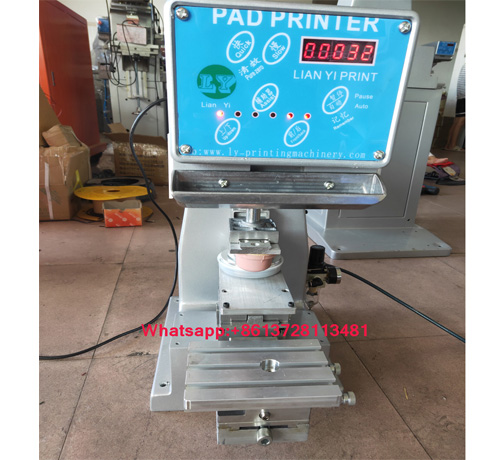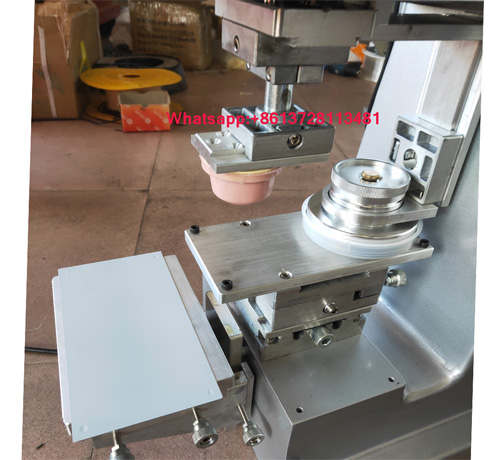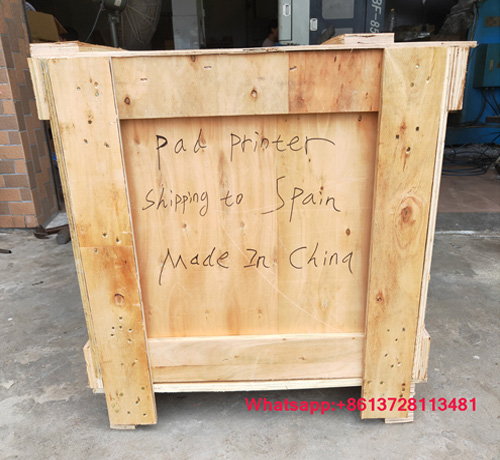 Printing samples