CATEGORIES
CONTACT US
ADD: Shangsha industry Chang An Town, DongGuan City, GuangDong Province, China.
TEL: +8613728113481
FAX: +86-769-88734858
E-mail: jericho@ly-printingmachinery.com sales@ly-printingmachinery.com

> Pad printing machine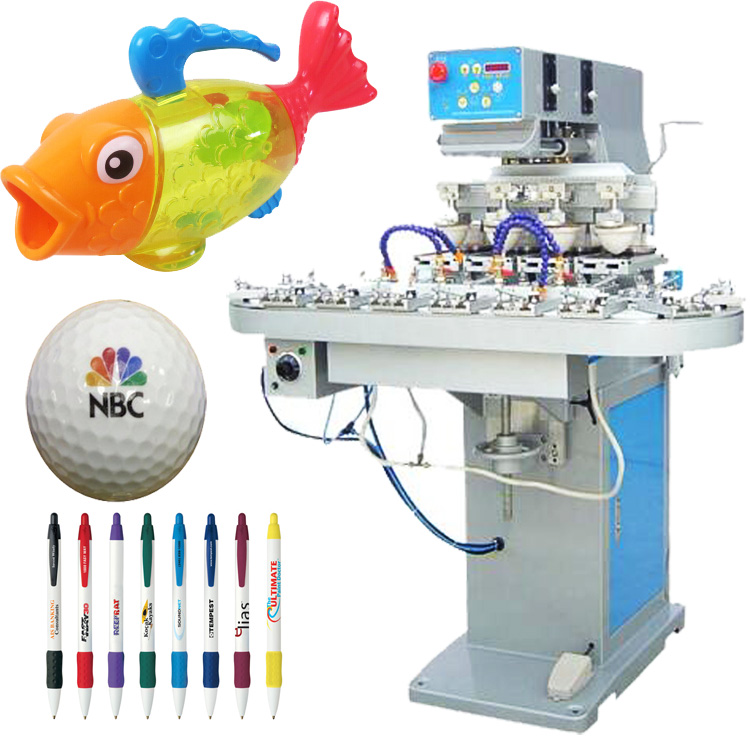 4 color Closed ink cup pad printer with conveyor - 副本
4 clor tampo printer
conveyor pad printer
closed ink pad printer
High printing results
Product description: LY-MP4-250C
PRODUCT INTRODUCTION
Describtion
4 color Closed ink cup pad printer with conveyor LY-MP4-250C ensures that is environmental, safe, This machine with sealed ink cup , it can save 60% ink and 90% thinner, more environmental, no smell. with high precise printing ease operateing, to consume ink that frugal.
Help to reduce any solvents evaporating from the ink too quickly and also helps to keep the ink at a constant temperature.
It is to fit pad printing plastic products, same as toyes, gift products, pen, PE products, golf ball package products, bos, , hosehold, stationery, pen, ball, electron products, mobile phone, bottle. Metals products, furniture fittings.
Feture
1. Four color printing with conveyer;
2. Microprocessor control with numerical display leads to easy operation;
3. Automatic 5-digit counter installed;
4. Coin aluminium structure frame, the machine is light and sturdy;
5. The speed and the vertical stroke of the pad can be adjusted independently;
6. With sealed cup to protect operating envirment;
7. The extra function "twice inking, once printing" is designed for thicker ink film;
8. For different requirements, the working speed can be adjusted;
9. 4-color, 3-color, 2-color, 1-color printing available,
10. The four ink cup can be independently adjusted for color registration;
12. With air jet for fast drying;
Tech Parameters:
1.Model : LY-MP4-250C
2. Max. Plate size: 100*250mm
3. Closed cup diameter: 90mm
4. Max Printing area: 80*120mm
5. Max. Printing speed: 1800PCS/h
6. Printable colours: 4
7. Air consumption: 154Litre/min(6bar)
8. Machine Size:950x1100x1380mm
9. Machine Weight: 250Kg
10.Packing Size:1230*1030*1510mm
11.Gross Weight:338KG