Factory profile
Lian Yi Printing Machinery Co.,Ltd
Lian Yi Printing Machinery co.,Ltd is the big manufacturer which has been producing pad printing machine ,silk screen printer , automatic spray painting machine , IR hot tunnel dryer , UV curing machine and plate making equipment for 28 years.
As a professional expert in printing machinery,We have advanced technology department and research and development department, we can do any customized printing machine for our customers, we can design any function,any color ,any size and speed on our machine for our customers products, so that our customers obtain best printing solution.

We sell machines to all whole the world, such as: America,Japan, India, Israel ,Thailand ,Turkey ,Chile , Colombia,Portugal,Spain,Greece,Pakistan, Malaysia, Vietnam….etc.
One customer who is from Vietnam bought 1198 sets pad printing machine for their toys
All machines With CE certificate, all machines must be passed by our inspection department before shipping.
We provide detailed videos and manual instructions for machine operation.

Our Warranty
1.We'll provide 10% parts and video of the machines for free before delivery .
2.All printing machines are guaranteed 1 year for free, maintaince is lifelong.
3.If there is damaged parts within guarantee period, we'll post you new parts for free by air express
We can offer you very competitive price ,because we are factory.
We quite believe that our machines can bring you good profit for your business.
Following are some customers who appreciate our customized printing machine for their products.

Terek and Wat are from USA , they have 2 factories on Thailand and Myanmar, they ordered 15 sets our 2 color pad printing machine with pad moved LY-MP2-250CP for printing neck label tagless on garment, T-shirt on July 15th 2016, they are much satisfied with our machine, because LY-MP2-250CP with high speed printing,one hour can be printed 2600PCS/Hr ,precise results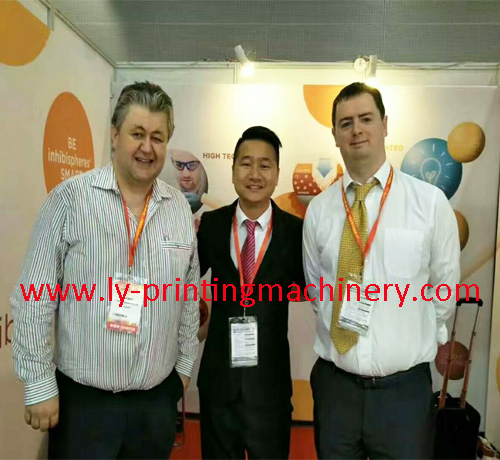 James is from South Africa , he bought our 3 sets big shoes 4 color pad printing machine on Jan 18th 2013, He is very happy to use our machines and bought another new machine on Feb 22th 2015.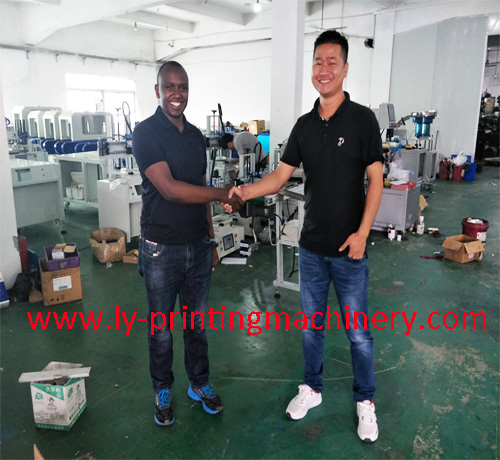 Subhash is a toy owner from India, he used handed painting for his toys, He was shocked when he visited our factory to see our Automatic spray painting machine LY-A016 for his toys , it was amazing ,I love it so much he praised.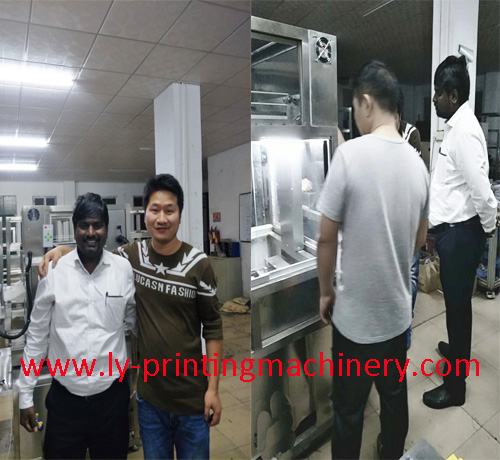 Saeed and Lina are from Istanbul Turkey , They purchased 8 set 4 color pad printer and 2 set cylindrical silk screen printer for their promotional gift products, pen,cup,mug,USB …ECT on Aug 9th 2017, they give us high comments for our machine, they ordered 11 sets new machine on Oct 16 2018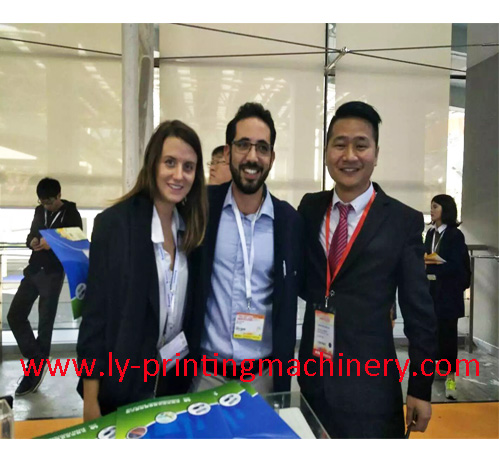 Boualem is from Spain ,his company do printing business ,he bought 2 set IR tunnel dryer, 3 sets bottle cup Servo Motor auto registration silk screen printer LY-4AS , 5 set 2 color pad printing machine LY-MP2-S150 on 16th Sep,2017. he is very very happy to say, I am so lucky to buy your machines, because Your qualites are so stable . To thank us ,he introduced us 2 customers who from Thailand and Poland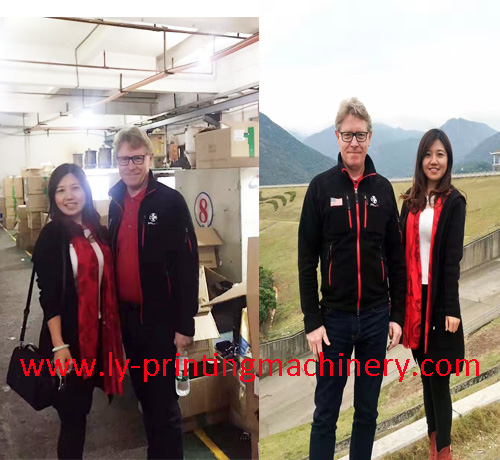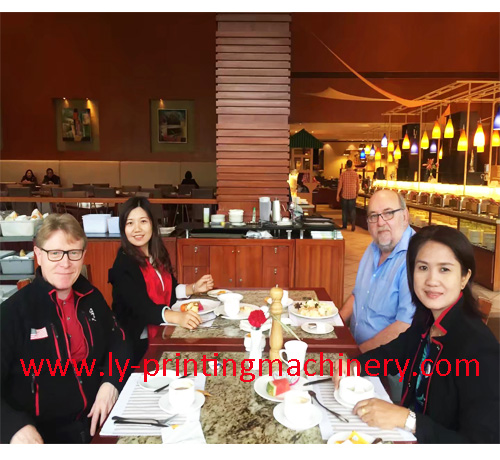 Pakistani customers Mohanmed and his son visited our factory May 20th 2018, they love our pad printing machine very much, Mohanmed paid us 3000USD cash once he checked our machine working for cosmetic bottles.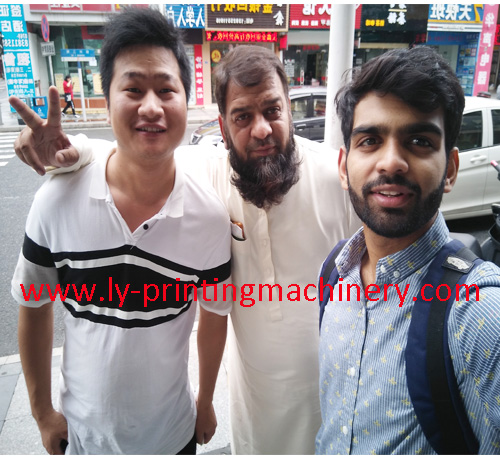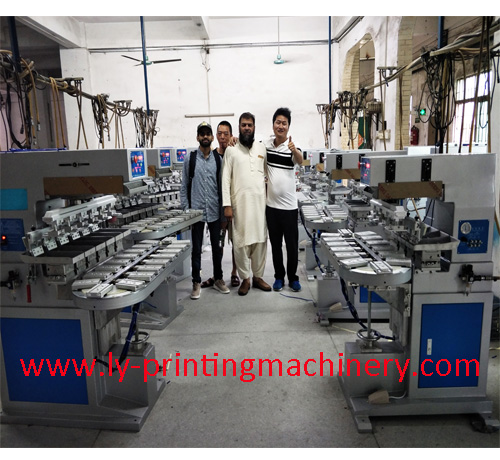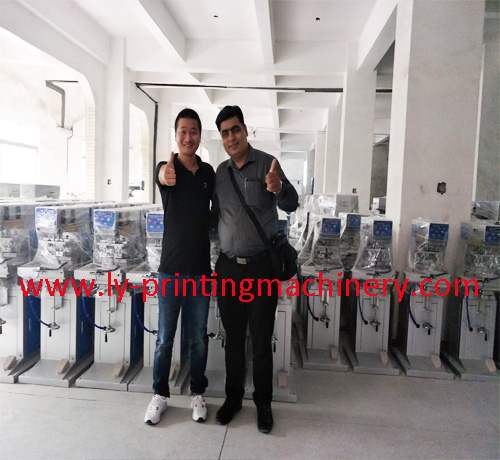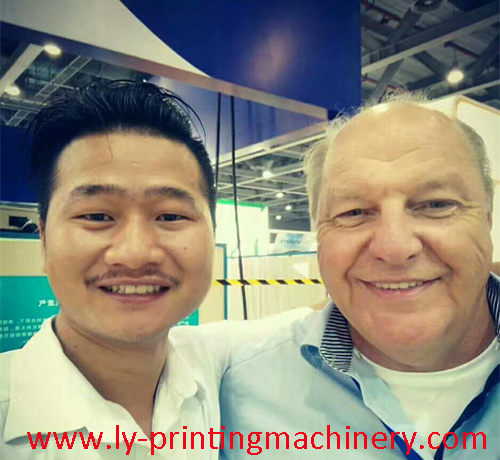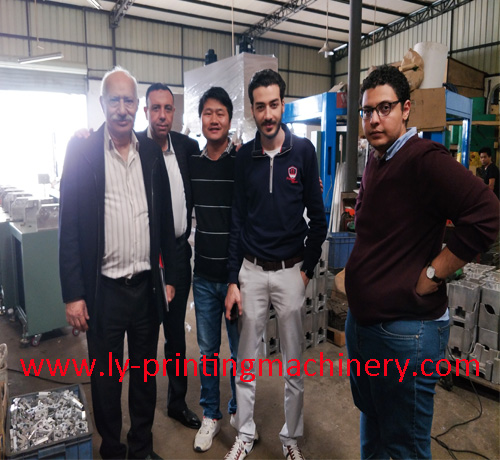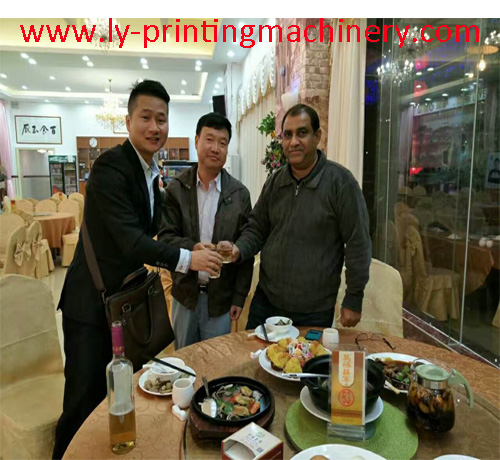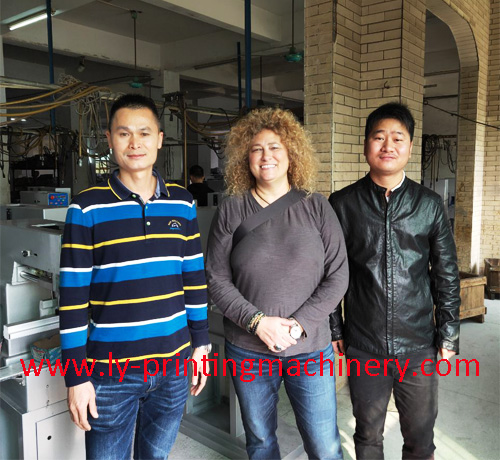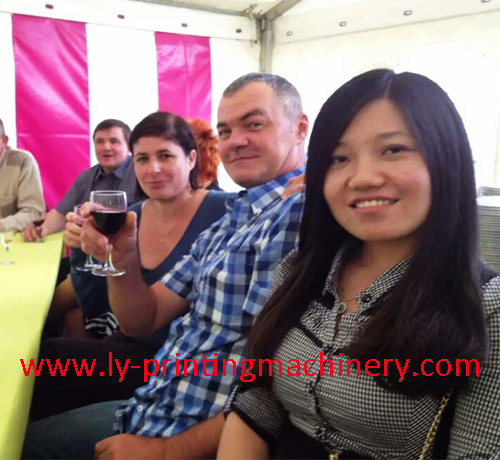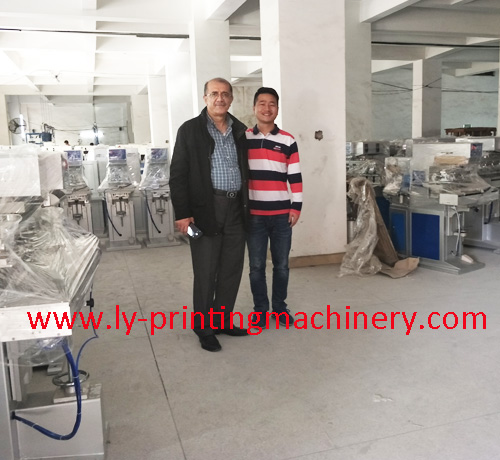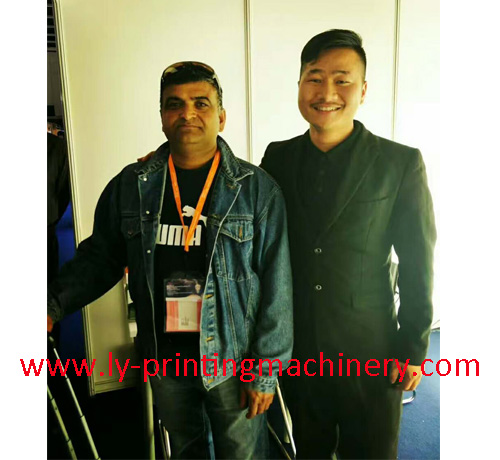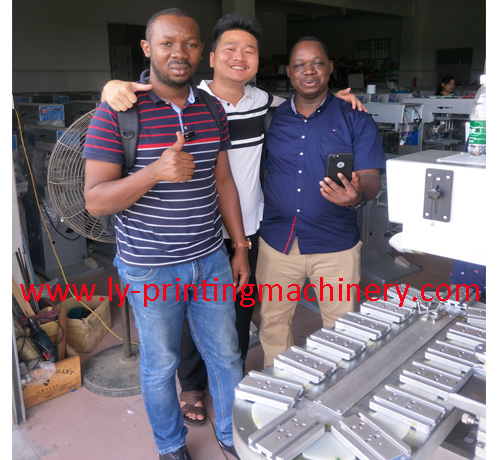 Factory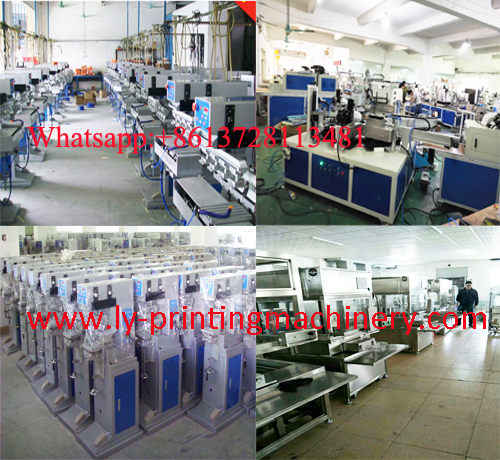 CE certificate